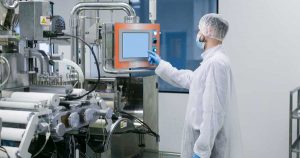 Gone are the days of being forced to work in dangerous and unaccommodating conditions. Nowadays (particularly in "western" cultures") it is very uncommon for workers to have to operate in unsafe or unsanitary environments. And yet, we've not got it down to a tee just yet. In fact, as much as we try, often mistakes are made, and dangerous things can go overlooked. As such, it is important for both the employer AND the employee to keep an eye out for any potential dangers in the work place.  
In this post, we've put together some hand health and safety tips for a manufacturing environment. So, whether you're an employer or an employee working in this kind of environment, this post should be relatively useful to you.  
1 – Always inform your supervisors of your concerns 
 Particularly when it comes to health and safety, you should always notify your superiors if in the event that you stumble upon something that is dangerous. If in the event that you spot a hazard that you are entirely confident that you can rectify, then you must do so carefully and with consideration. Otherwise, call your supervisor and inform them of the situation. And of course, if your supervisors tell you not to worry or doesn't seem to take your concerns very seriously, then take it above them. Don't worry about being a "snitch", the health and safety of you and your colleagues should always come first.  
2 – Always use machines and tools properly  
If you haven't been trained to use a specific machine or set of tools, then don't. If you feel as though you need to in order to improve your performance, then insist on the proper training. If you're allowed to use equipment absent instruction, then it should raise some alarm bells. Do not under any circumstance, use anything without the proper training.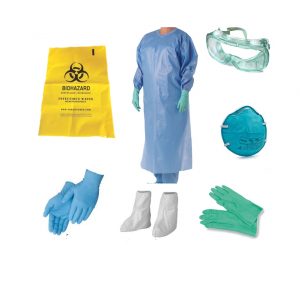 3 – Always wear PPE  
You should always be wearing personal protection equipment when working in a dangerous manufacturing environment. If you're an employer and you don't feel confident that you have enough safety equipment to provide your workers with. Or, if you're not confident in the quality of the PPE that you provide, then you must switch to a reputable supplier such as Bastion Pacific immediately.  
4 – Always keep work areas and exits clear of debris and blockages  
You haven't been forced to sit through hours of health and safety videos throughout your career for nothing. Even if the event in which you'll need to use a fire exit is unlikely, you should still prepare for the worst. This means keeping fire exits clear at all times. Additionally, you should keep your working area free of clutter and debris as well, to prevent slips and trips throughout your working day.  
Conclusion  
These are just a handful of the health and safety tips that you should be abiding. Many of them are self-explanatory and require common sense. Others should be provided by your supervisors and employers. If you feel as though you haven't been afforded the proper training, then you must speak up immediately.